In 2019 the innovation foundation Nesta ran the Tech to Connect Challenge, aiming to encourage and develop ideas that use technology to combat social isolation. Digital co-op The Developer Society was commissioned as an implementation partner to support the finalists in developing their projects.
Working on The Developer Society's design team, I provided support across 8 of the 10 projects. The work was fast-paced and varied, and included kick-starting product research for Marie Curie, carrying out brand landscape analysis for Suffolk Libraries, and wireframing Chayn's survivors of sexual assault support site 'YANA'. I also produced print assets, service illustrations and brand work. Some of these projects are presented here.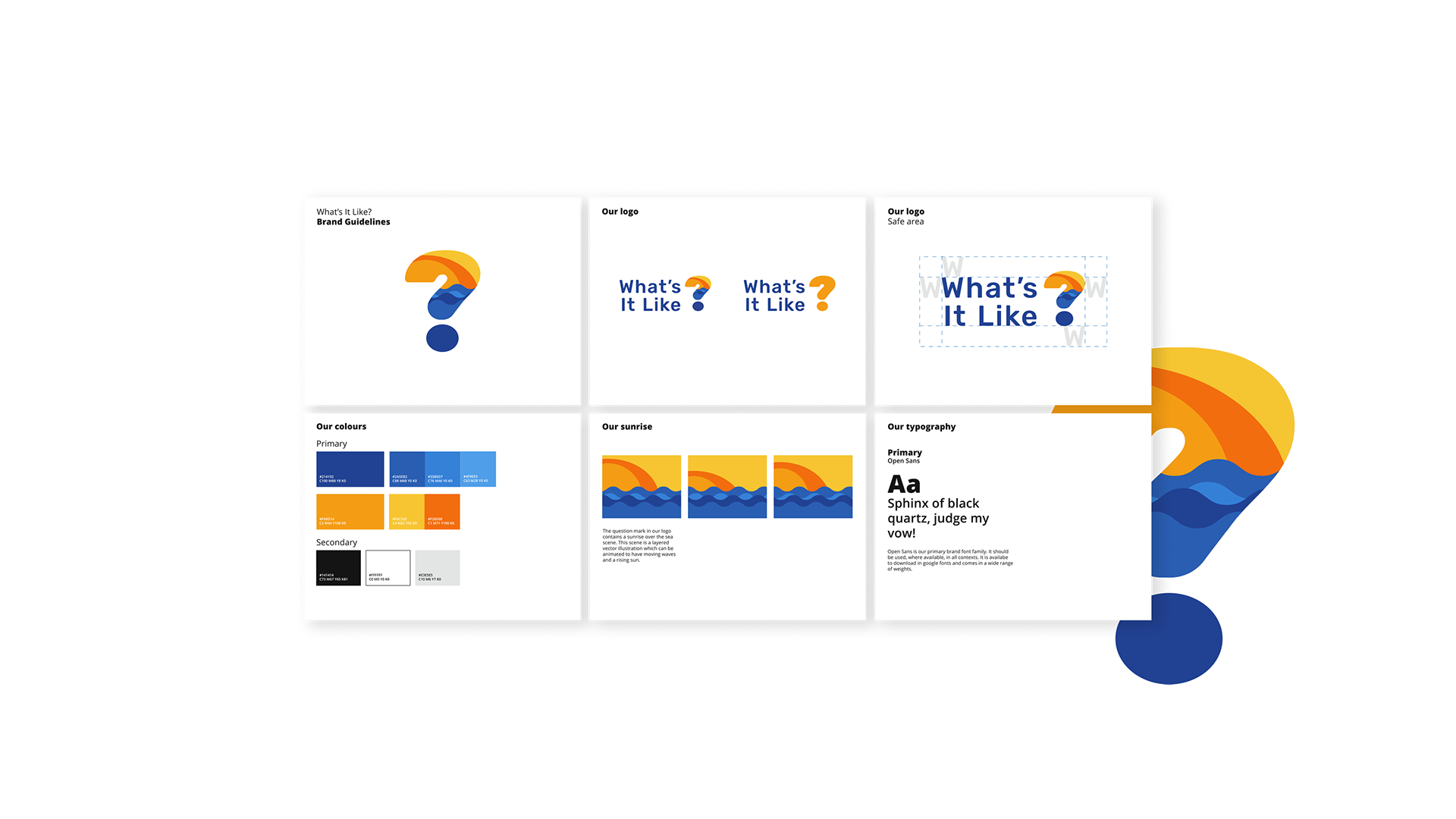 PALS Society plan on building an app that uses augmented reality to give people with Autism the chance to experience new situations without anxiety. In consultation with The Developer Society they identified a need for design support with the branding of their app 'What's It Like?' and guidance on how apply that brand to the product.
I joined at the tail-end of this project, finalising the logo, brand guidelines, and a UI style guide (not pictured). The brand we've created is positive, full of hope and accessible to an autistic audience. We chose fonts that are dyslexic friendly (as there is a high correlation between dyslexia and autism), used a bright colour palette, and created a sunrise scene in the logo's question mark to symbolise new experiences.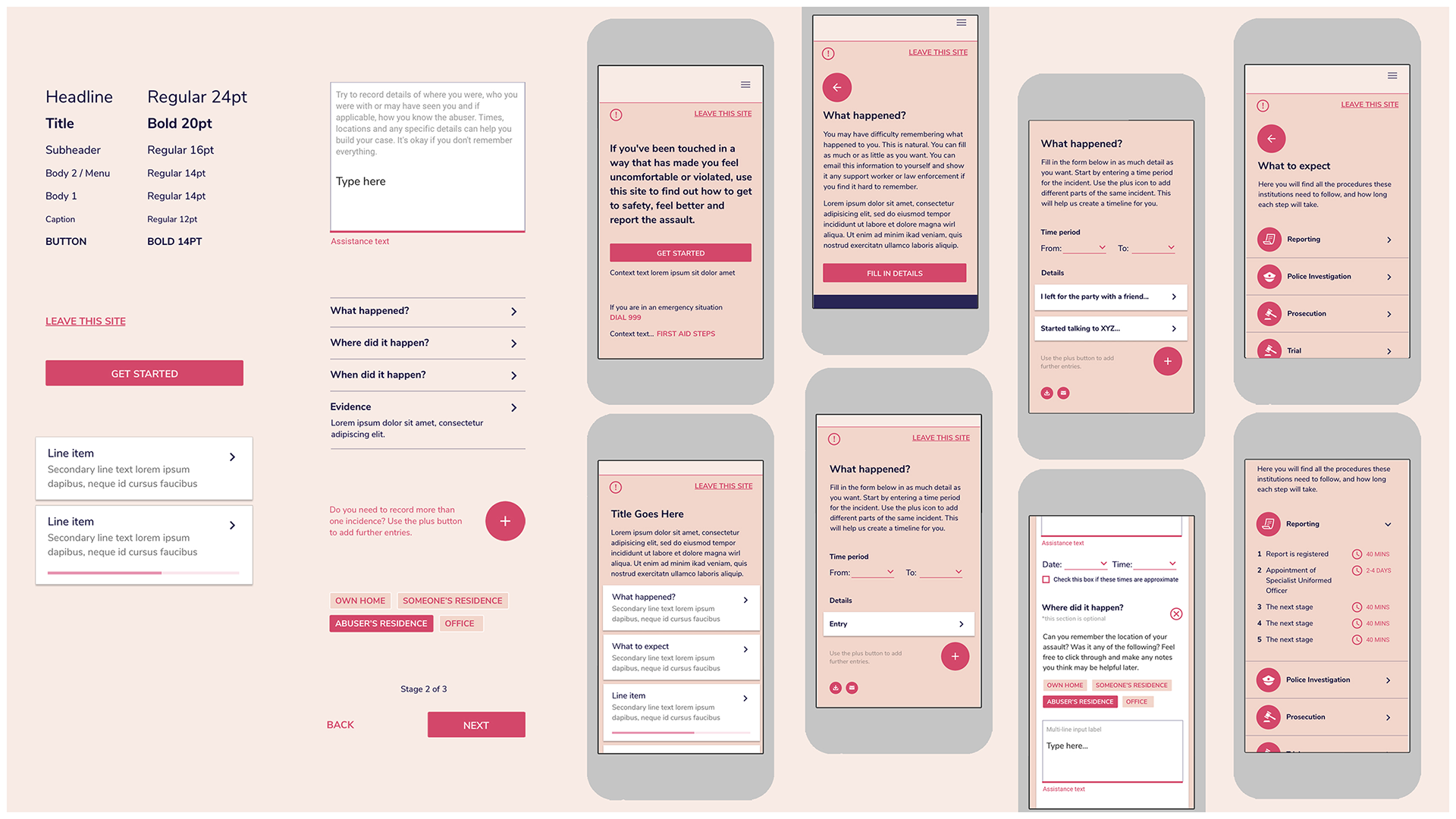 Chayn
 is an open-source volunteer-led project co-designing resources for survivors of sexual assault. Their latest initiative YANA (You Are Not Alone) aims to be a groundbreaking web application providing safe and timely support to help people record and report sexual assault.
As design support on this project I created a set of high-fidelity wireframes for key stages in the user journey pinning down crucial elements of the user experience and prioritising the mobile view of the app. In addition, I supplied Chayn with a kit of styled UI elements which they can carry forward and apply to the full prototype.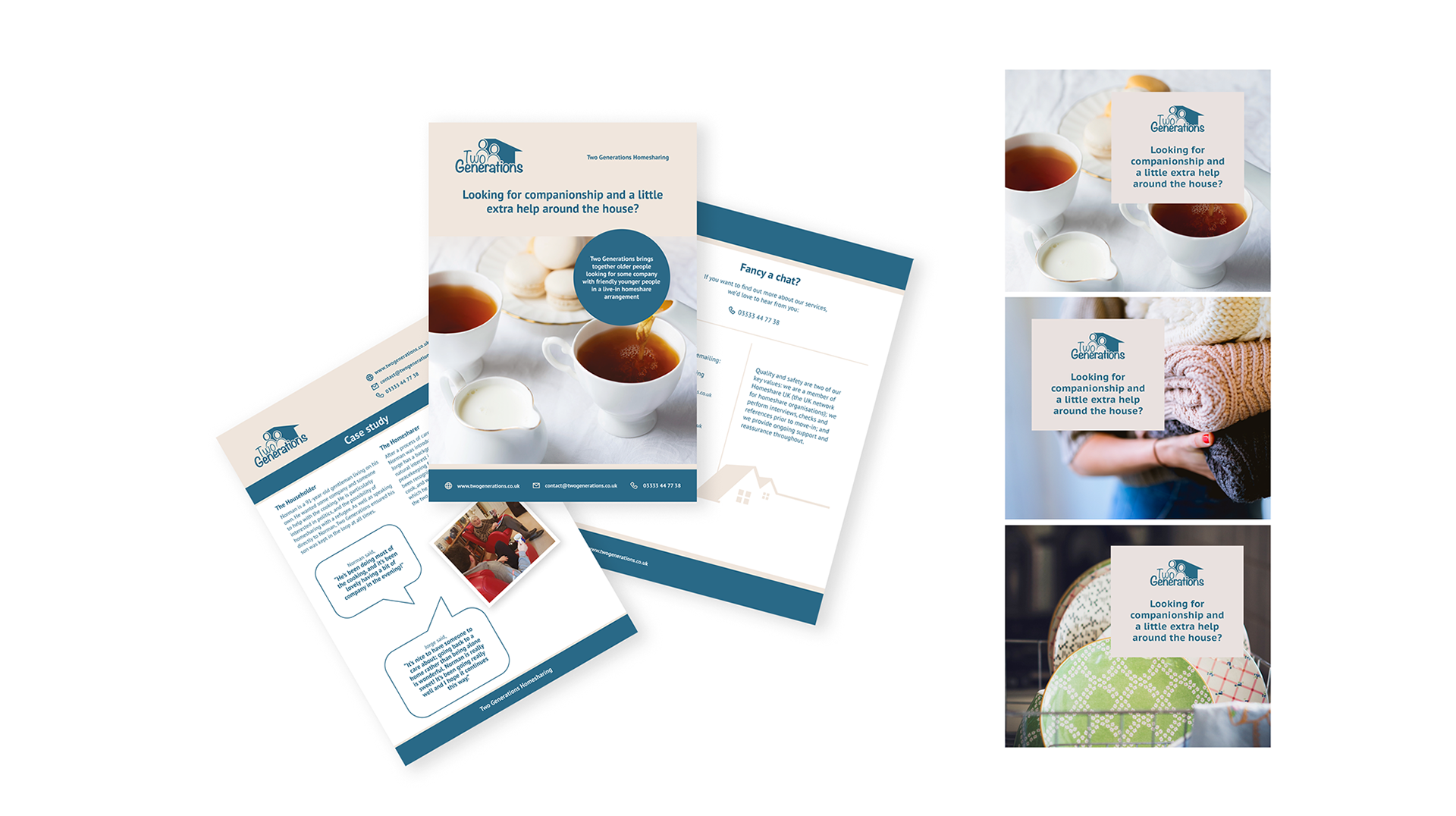 Two Generations is a home-sharing service that matches socially isolated older people with younger flatmates. The Developer Society helped them get their message out there by creating a booklet, stand-alone case study, and a series of Facebook ads. 
Longevity was important on this project so I began by curating a set of license-free images that reflected the organisation's brand values and can be used in marketing materials further down the line. I also created a photoshop template for the Facebook ads, ensuring they passed Facebook's image-to-text ratio guidelines.