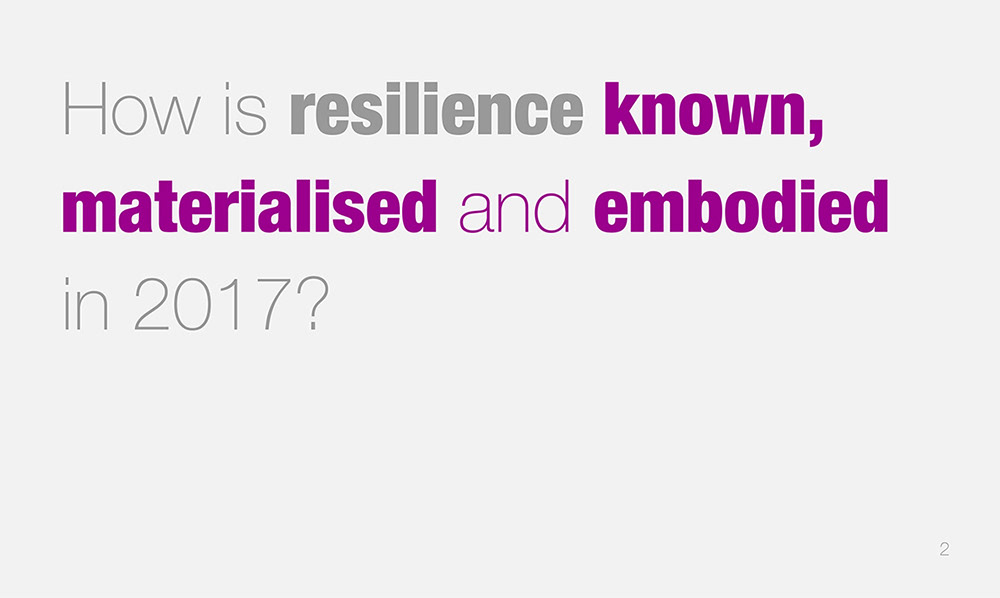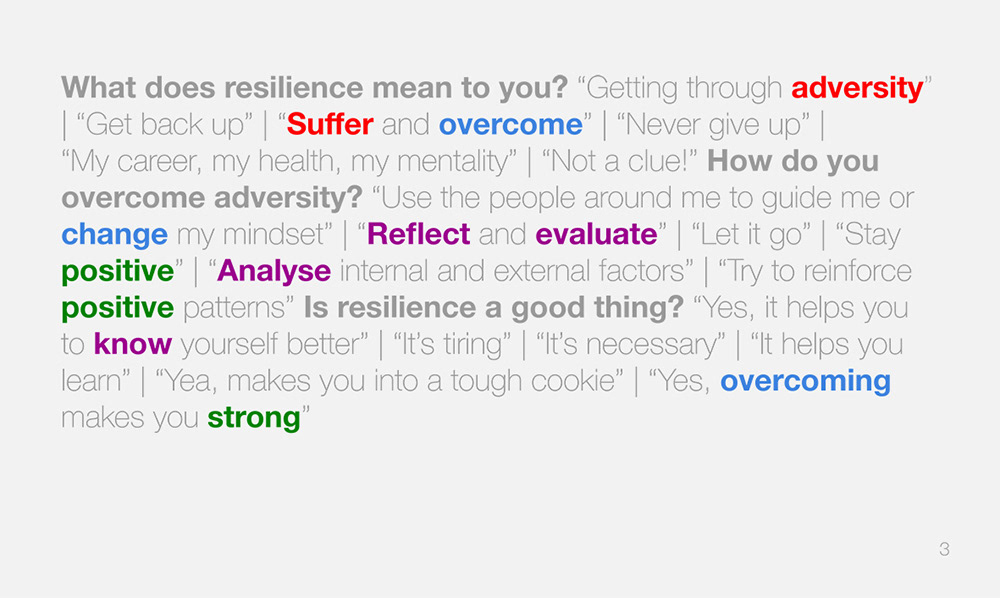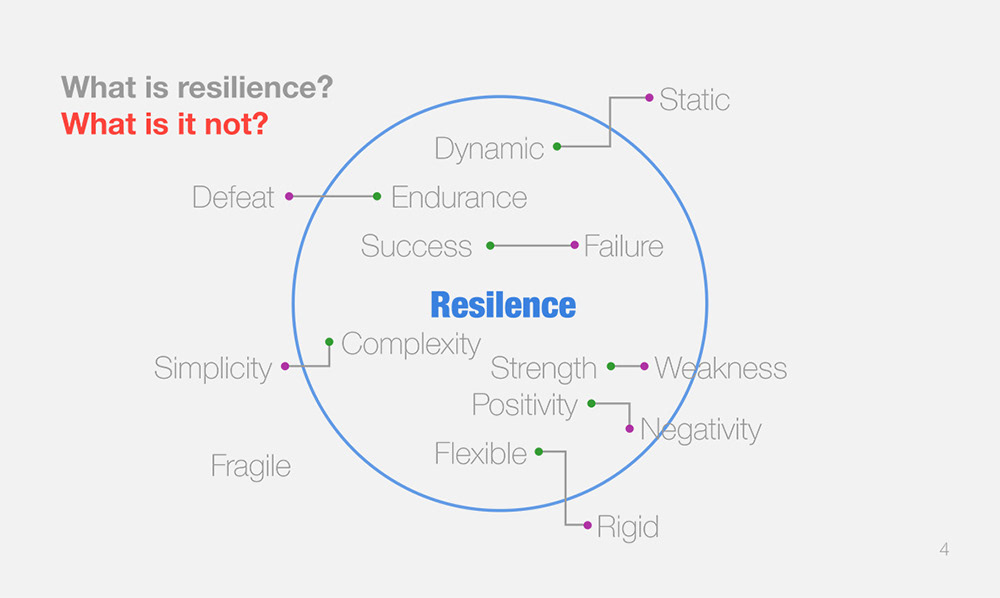 Overview
In this project I worked as part of a diverse, non-hierarchical research team to develop a critical understanding of the contemporary discourse of resilience as it is manifest in culture. From this, we identified opportunities and projected a future proposition.
Process
We looked to academic research in the areas of risk management, spoke to individuals, and then traced resilience in culture through mainstream publications and commercial advertising.  
This research revealed a transient definition of resilience that incorporates adaptation in the face of adversity; a shift in perspective that embraces vulnerability as a systemic part of resilience, positioning resilience as strength; and an emphasis on cause and effect within the complexities of the resilient system.
We found that the trajectory of the term resilience and the qualities and characteristics associated with it has an upwards trend, which we believe is largely due to an increased public perception of uncertainty and adversity triggered in part by the economic crisis of 2008. In parallel to this our research revealed an increased emphasis on diversity and equality and a shift in gender representation leading to a focus on individuality and personalisation. We also looked into advancements in technology which revealed a broad acceptance of wearable tech.
Based on these drivers we predicted that in the near future individuals will seek personalised digital health solutions to increase their resilience.
Project Team 
Lucky Abraham, Vincent Aidoo, Laurie Atkins, Marie-Liesse Bernard, Minjie Jiang, Melody Li, Lina Stallmann