The Challenge
Each year the graduating class of MA Innovation Management self-directs and produces an exhibition and 'conference' housed within the Central Saint Martin's degree show. This is the course's final group project and students are assessed on their performance both as a group and individually.
- Showcase individual work in a coherent group show, 
- Engage and make connections with industry.
Decision-making, organisational structure, communication, time-management, other individual deadlines, push-back from stakeholders
Director (Project Management Team)
Ann-Marie Newton, Producer, and Emma Prevost, Care Manager

• Brand and marketing team: Vincent Aidoo, Katherine Simpson, Priyashi Mehta, Kriti Dhiman, Sean Taher; 
• Development team: Dagmara Bachirova, Hannah Alexander-Wright, Komal Mangu, Hyunjung Choi, Qianping Yin; 
• Design team: Melody Li, Rachana Dhanraj, Hwajin Kim, Chanoknant Snidvongs Na Ayudhya, Yichun Zhu; 
• Production team: Daisuke Wakamiya, Lina Stallmann, Viktoria Wittek, Disha Singh, Mingjie Jiang;
• Events team.

Creative direction / Designed and led co-creative ideation workshops / Worked closely with Brand and Design teams to oversee the creative / Project management / Stakeholder communication / Reshaping workshop activity design and facilitation
October/November:
 1st brief - come up with and pitch 3 concepts (deadline - 14th Nov)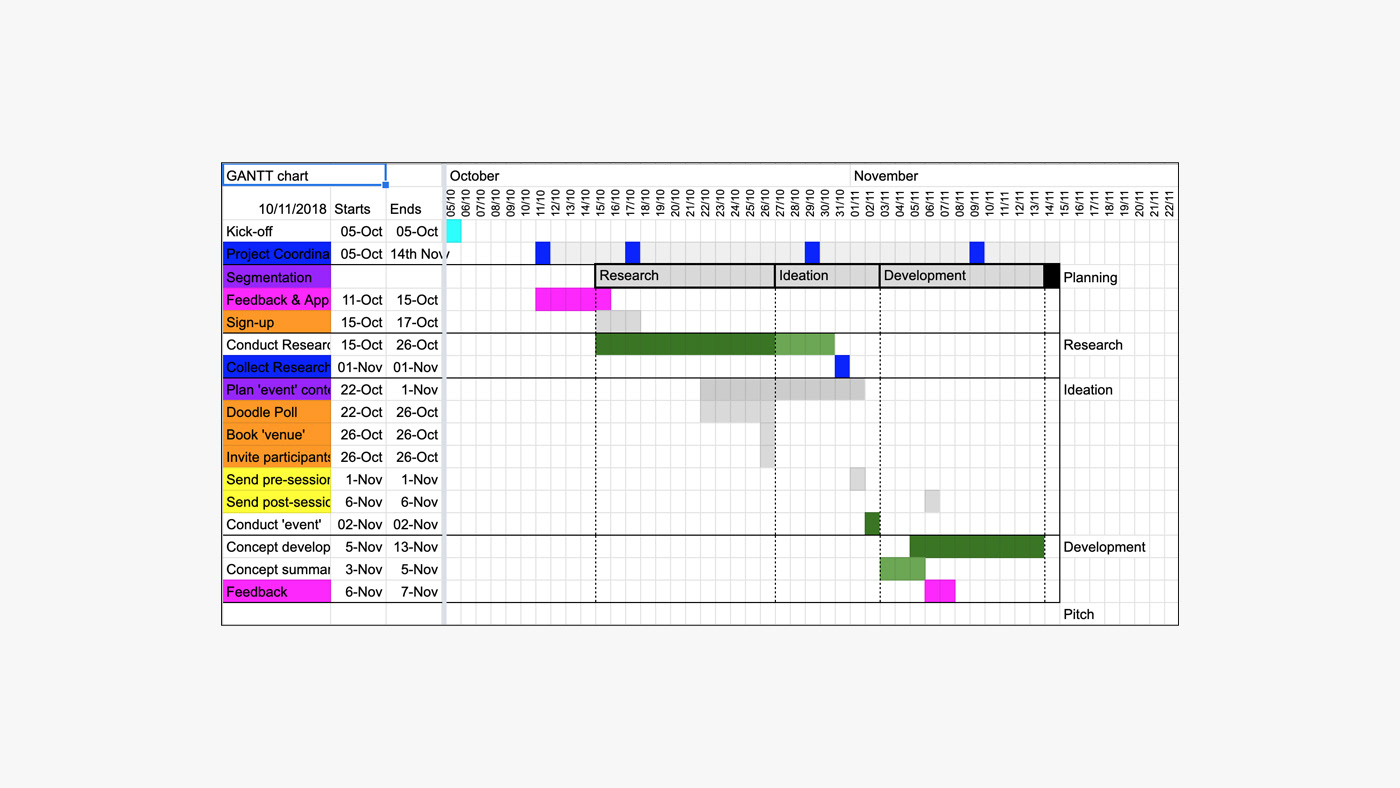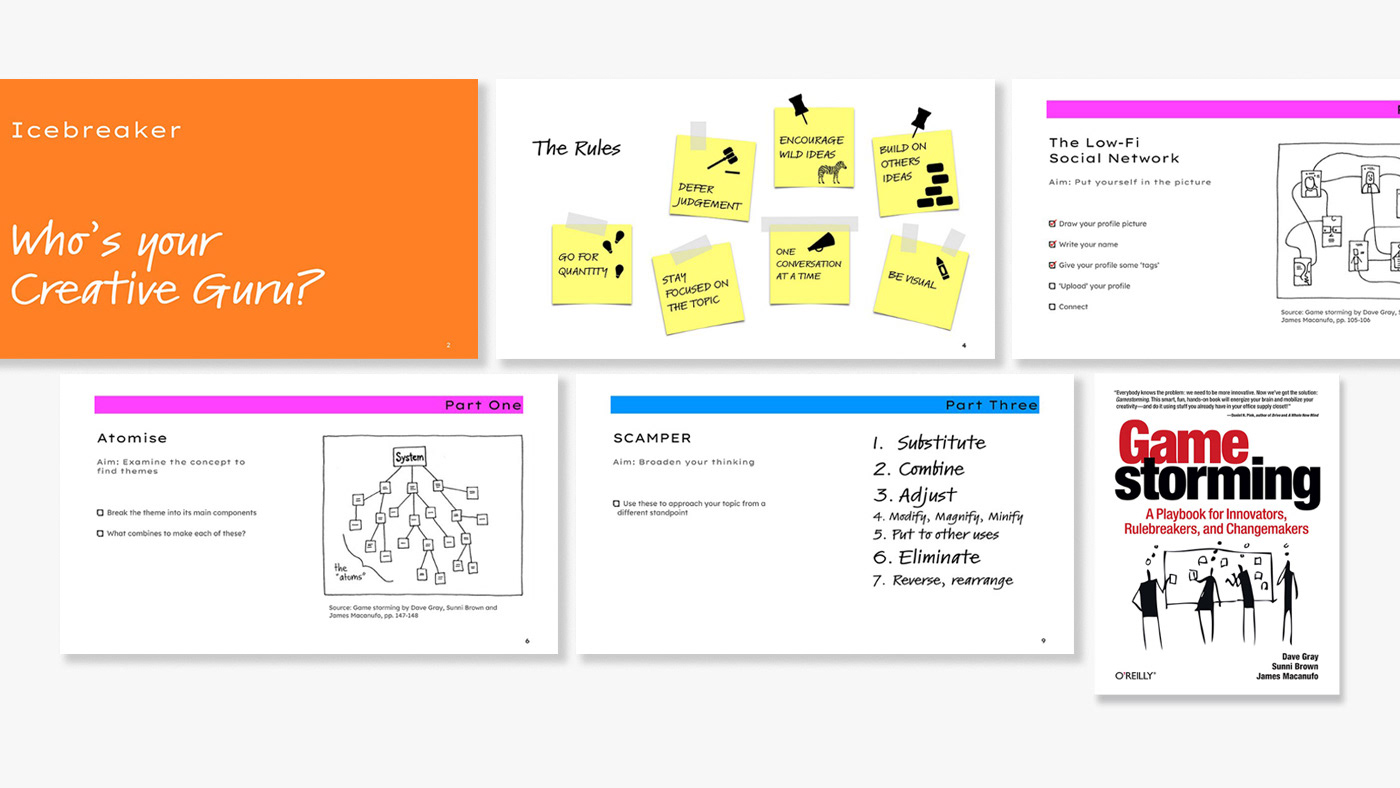 February onwards
: Organised ourselves into disciplinary teams, worked our concepts into one direction to develop. Iterative project work, weekly progress reviews.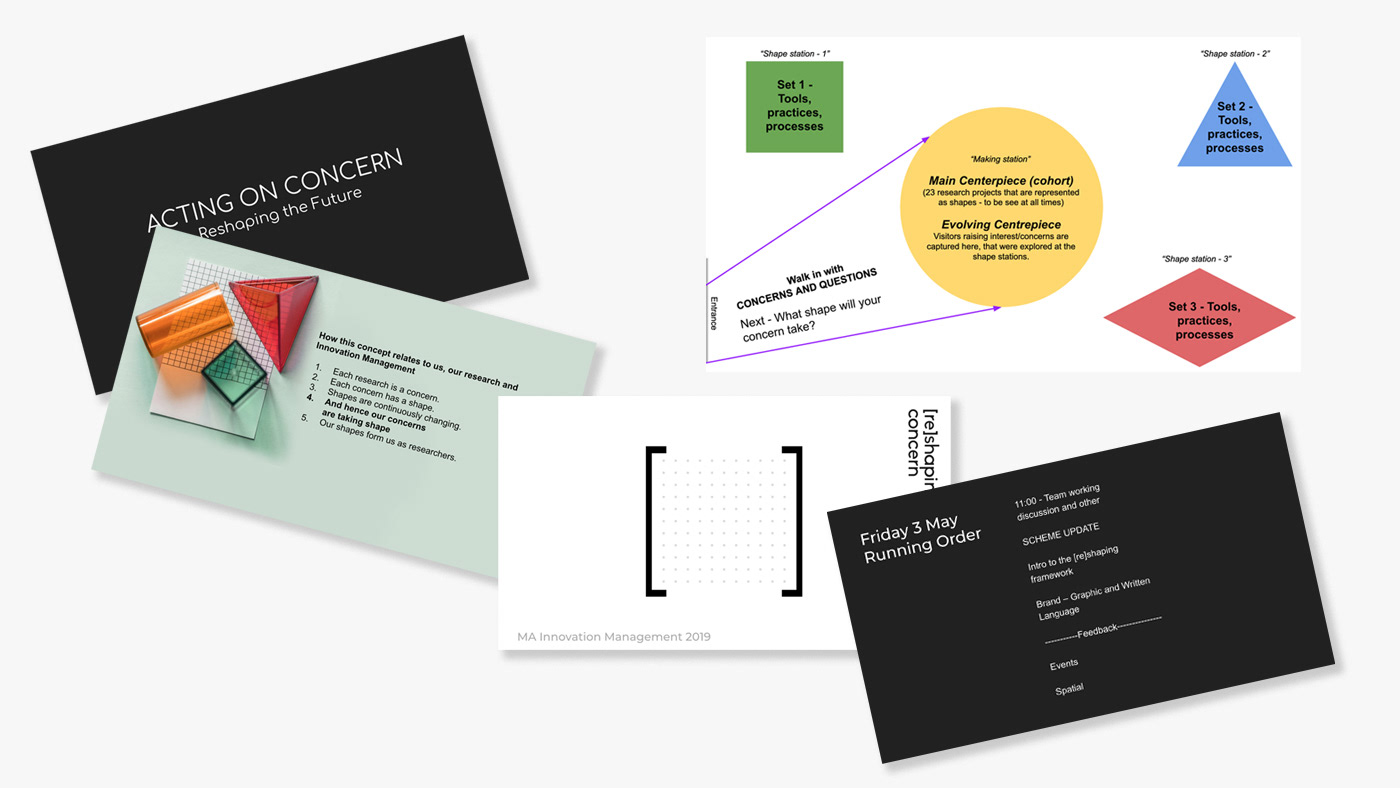 The Movements
The Chameleon: 
Moves by taking on various forms to match its surroundings. Found in Human-centred design, Personas 
and
 Ethnography.
The Hinge: Joins two things together, pivoting, part static and part moving.
Found
in Co-creation, Systems-thinking, and Ideation.
The Kite: Scans the topography of the landscape and its context, past and present to generate a strategy.
Found
in Forecasting, Strategy, and Analysis. 
The Loop: Thinks deeply and carefully, bending back and looping round, constantly moving.
Found
in Leadership, Prototyping, and Reflective Practice.
The Magnet: Both attracts and repels, keeping equilibrium.
Found
in Critical thinking, Decision-making, and Ideation. 
The Pixel: All about the detail, focusing on a minute area of illumination.
Found
in Ethnography, Analysis, and Human-centred design.
The Star: Creates, shapes, forms and moulds. Found in Ideation, Prototyping, and Design-thinking.
The Pollinator: Tends and cultivates, checking that the conditions are optimal before repeating the process. Found in Management, Leadership, Decision-making.
May
: Detailed schematic plans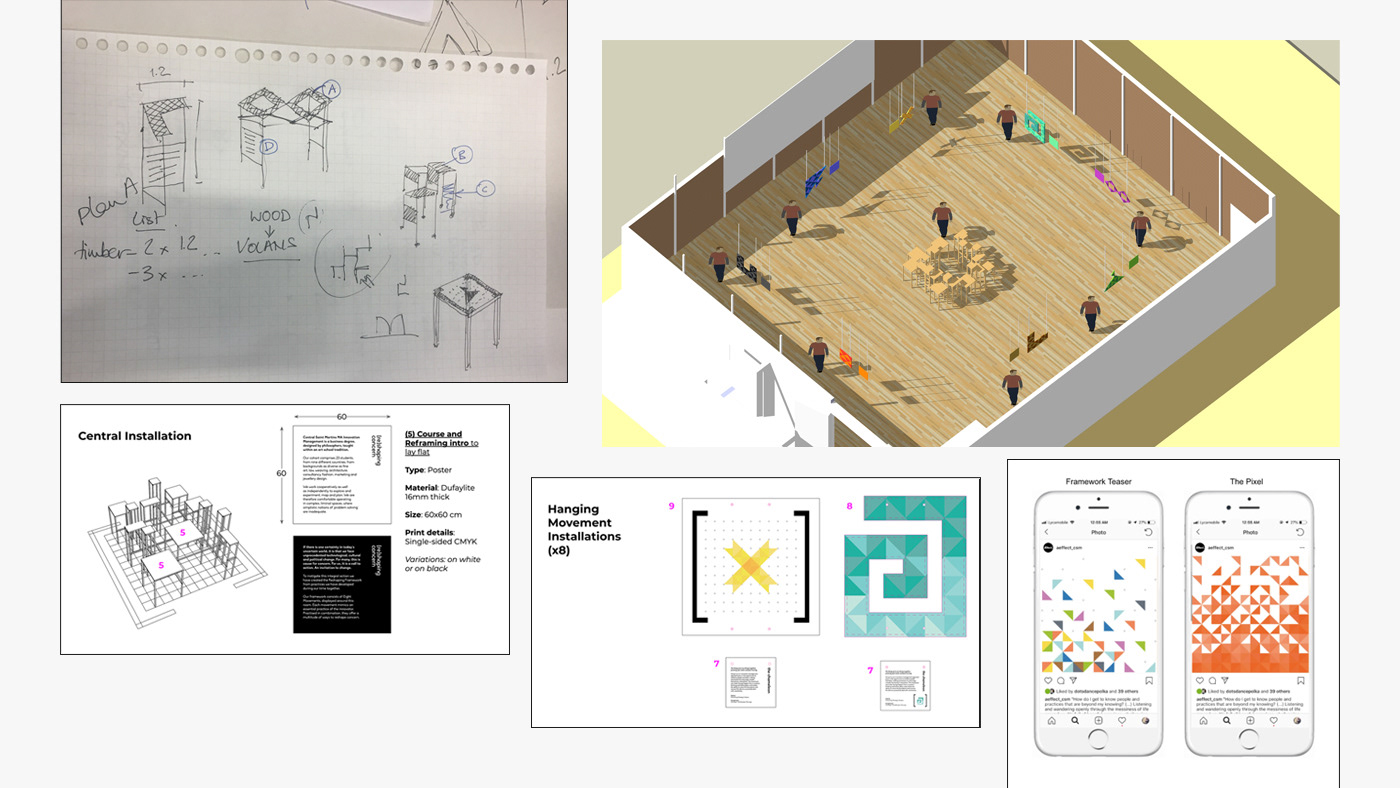 June
: The show and industry workshop