During a fixed-term contract with
The Developer Society
I was asked to complete ad-hoc design updates to on-going project work for Samaritans and the Church of England.
Samaritans
is a unique charity dedicated to reducing feelings of isolation and disconnection that can lead to suicide. Their app, which launched in May 2020, allow users to monitor their mental health by logging and tracking their mood, and completing activities/exercises.
I worked on the mood log section of the app using existing designs as reference. I was tasked with creating a collapsable statistical overview with a safety plan prompt that appears when days in crisis are logged, followed by the user's previous journal entries with filtering mechanisms.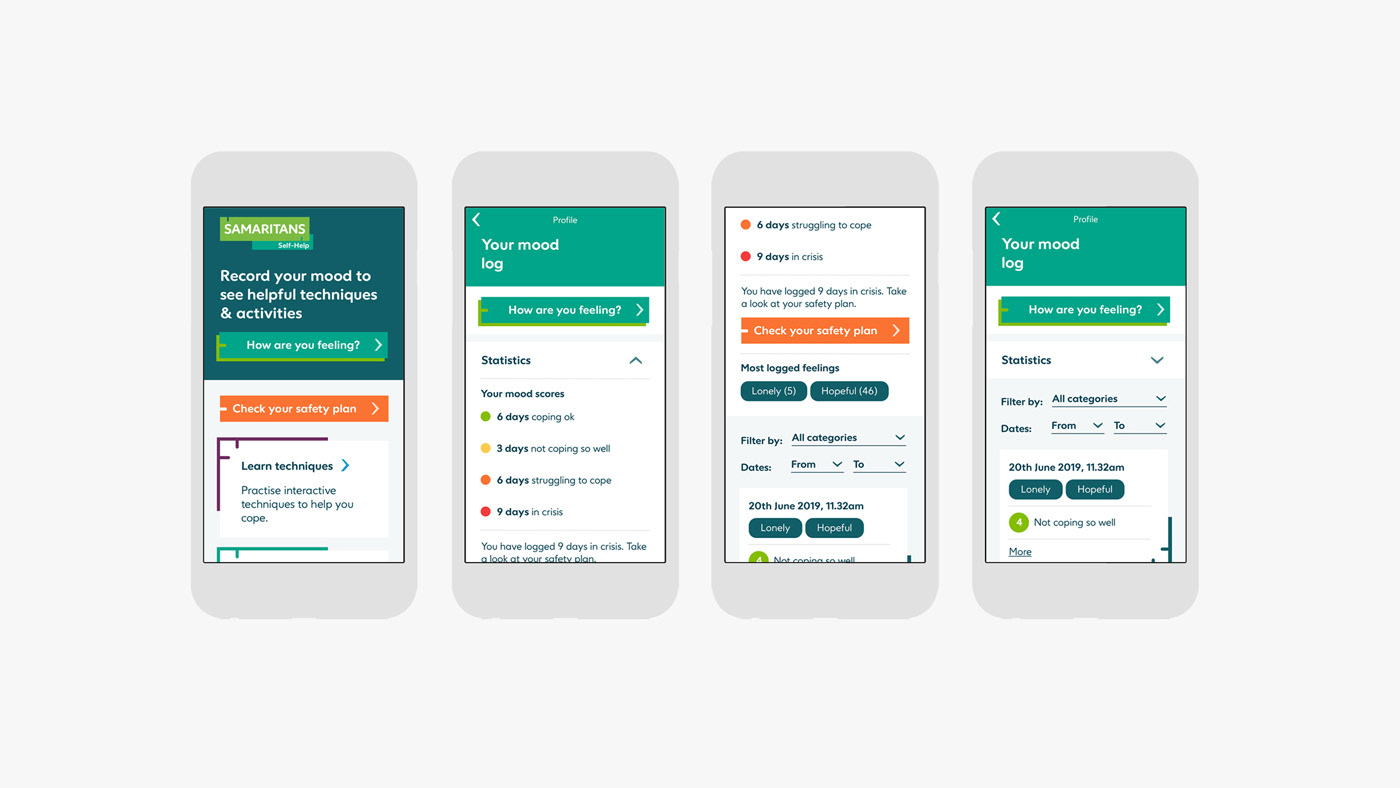 Church of England Foundation for Educational Leadership
I was briefed to design a batch of site updates. The client wanted to 1) drive resource discussion, 2) allow for nested levels of categorisation, and 3) add a search function.