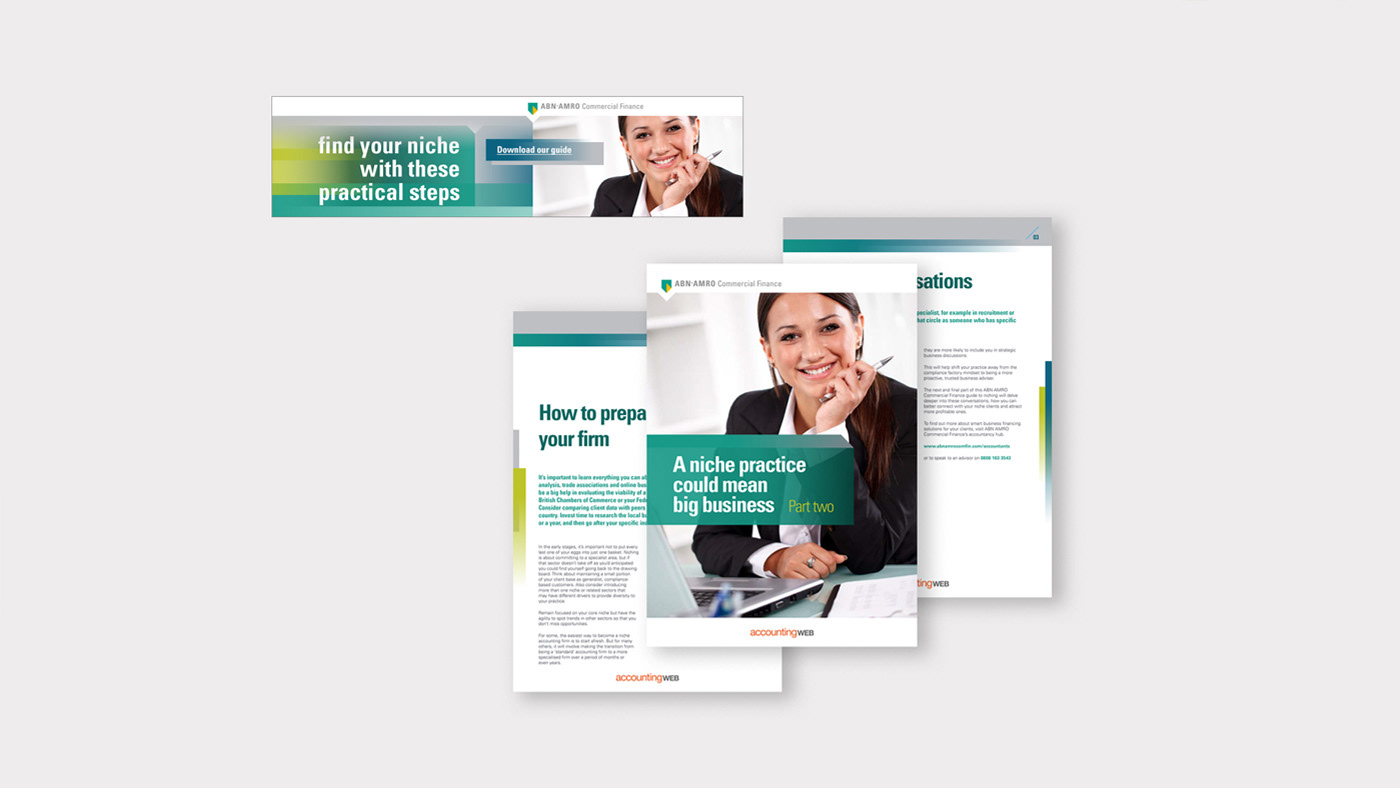 ABN-AMRO is a Dutch bank catering to  retail, corporate and private sector clients. Pictured is one of a three part guide series for their Commercial Finance division that I designed for accountingweb.co.uk. The guides were written for accountants working for small to mid sized businesses and encouraged them to promote ANB-AMRO's smart business financing solutions to their clients.
I created the guides, display banners and landing page assets, following ANB-AMRO's complex brand guidelines.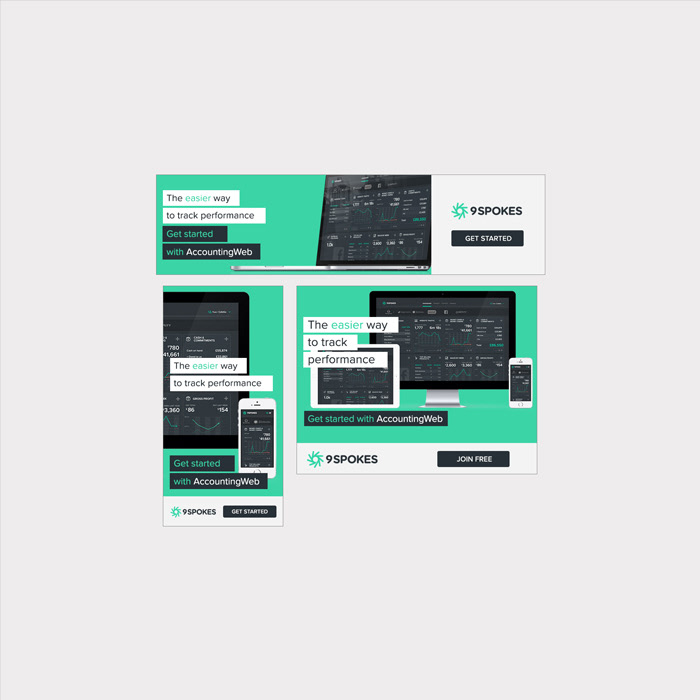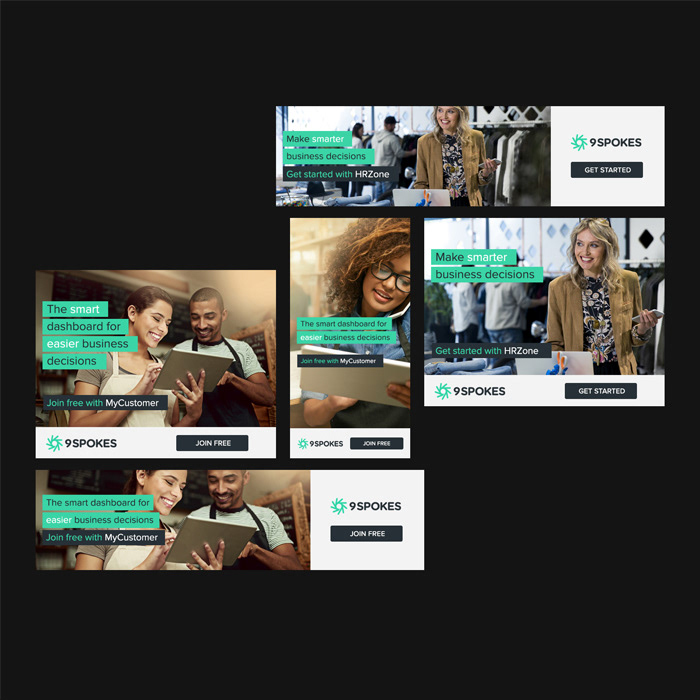 These are examples from a 9 Spokes display campaign that ran across AccountingWeb, HRZone and BusinessZone. 9 Spokes is a data dashboard that integrates the apps used by small businesses allowing them to easily gather business insights. Each campaign targeted a different audience segment and featured tailored messaging and imagery.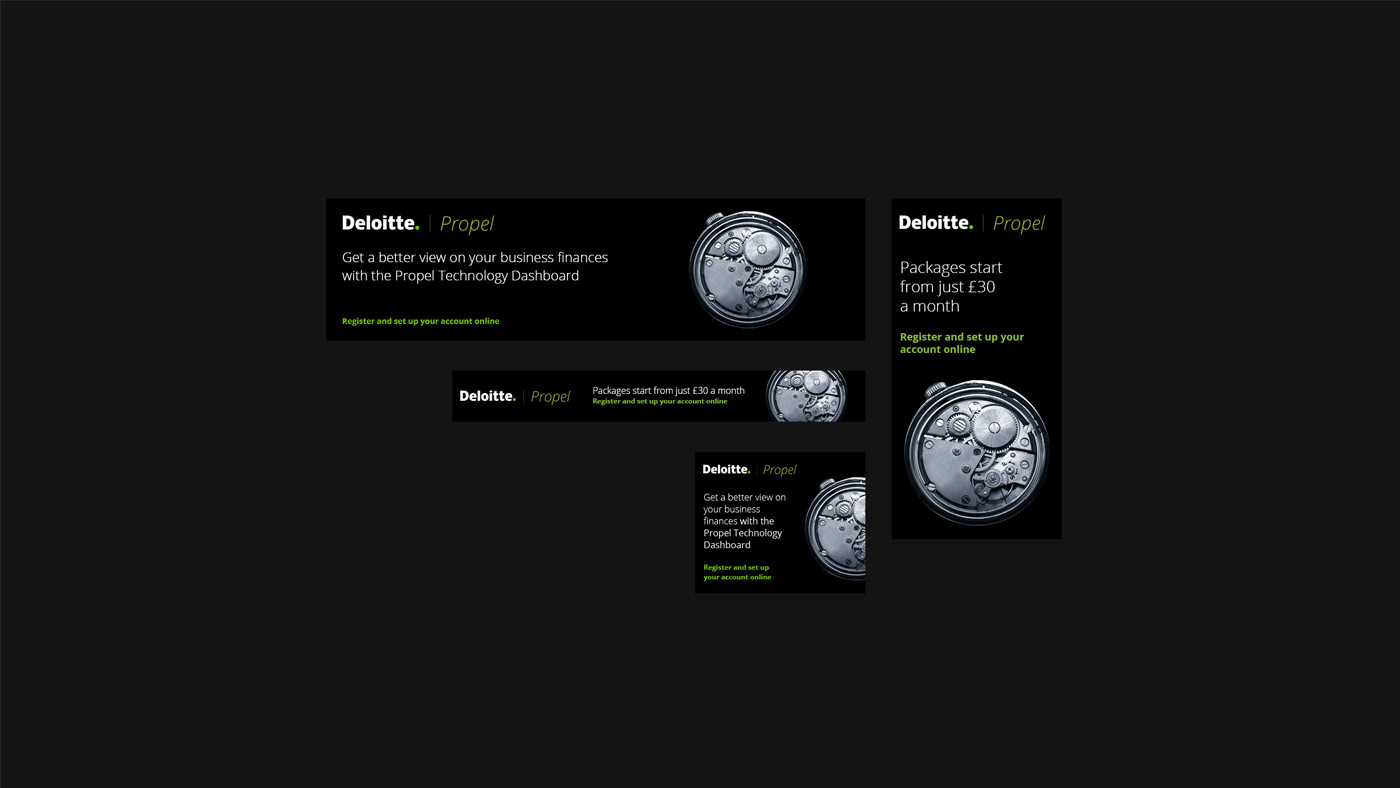 Propel by Deloitte is a cashflow dashboard for small business accounting specialists. Above are banner examples from a Propel by Deloitte display campaign that I created for
Disruptive Thinking
. They were animated with 3 stages of messaging and a CTA throughout. I created them in line with Deloitte's branding which uses circular imagery to place emphasis on the green full stop of its logo.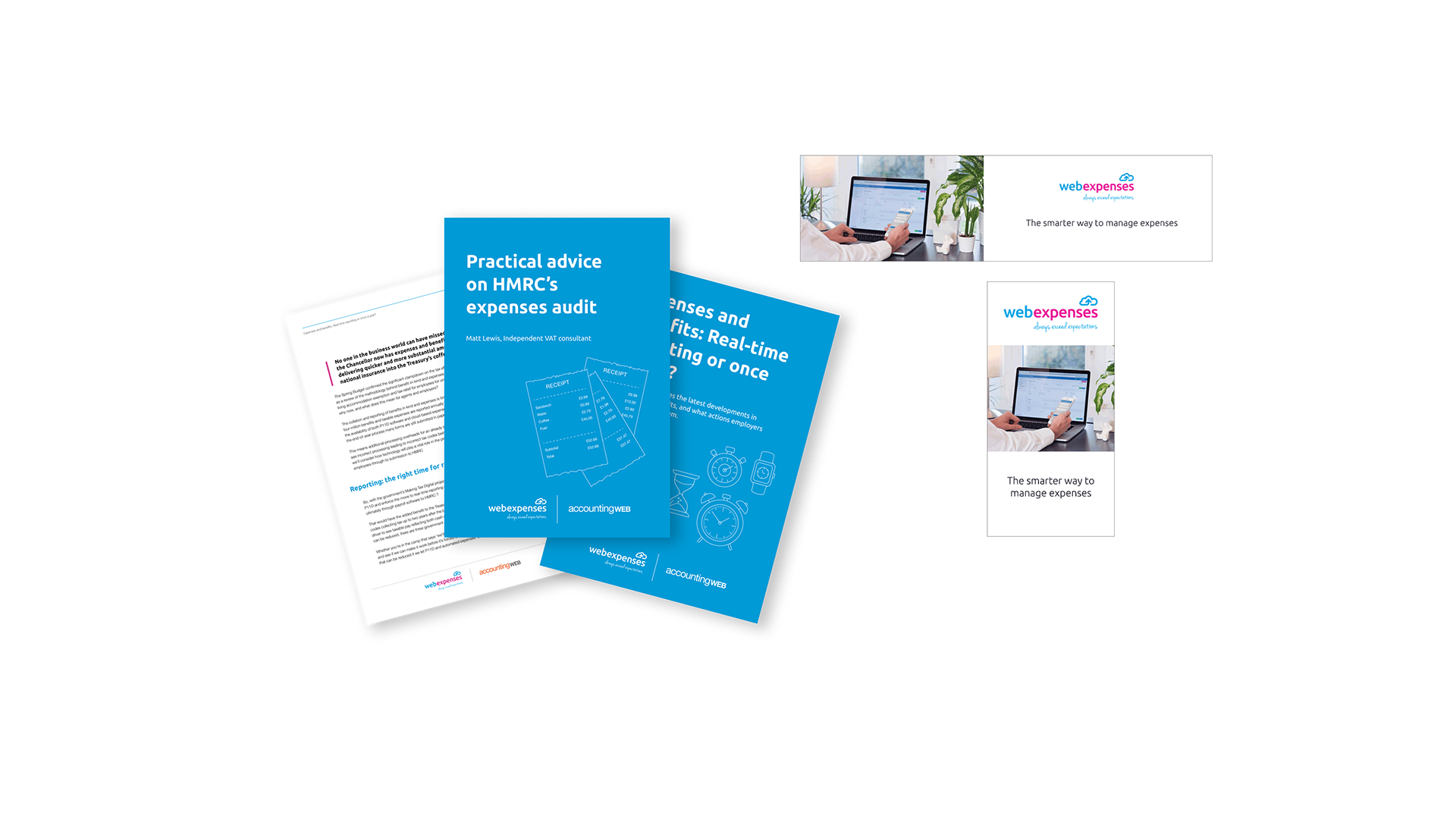 This is an animated display and content marketing campaign for business expense software and app brand, webexpenses, that ran on accountingweb.co.uk. 
The guides built brand authenticity by providing actionable advice on business expenses whilst the display advertised the software in a more traditional way.